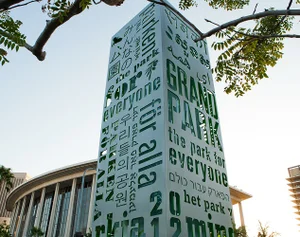 The Economy and Efficiency Commission has been established to examine any function of County government at the request of the Board of Supervisors, on its own initiative, or as suggested by others. The Commission conducts reviews of all aspects of local government policy, management, and operations. Upon the completion of these reviews, the Commission submits its recommendations to the Los Angeles County Board of Supervisors. The objective of these recommendations is to improve the economy, efficiency and effectiveness of local government .
Throughout its history the Commission has conducted research and undertaken studies on how to best improve local government. The Commission has published more than 192 reports, position paper, letters and associated documents on various issues covering the following areas: Organizations, Operations, Real Asset Management, Risk Management, Legislation, Courts, Contracting, Local Government Policy, County Security and Commission related documents.
ABOUT THE CITIZENS' ECONOMY & EFFICIENCY COMMISSION
In 1964 the Los Angeles County Board of Supervisors adopted County Ordinance 3.16 which established the Los Angeles County Citizens' Economy and Efficiency Committee. After nine years, the Board re-designated the Committee as a Commission. The County Ordinance under which the Commission derives its authority provides for the appointment of twenty-one Commissioners; four appointments by each of the five Supervisors with the twenty-first appointment being the preceding year's Foreperson of the Los Angeles County Grand Jury. Commissioners are appointed to serve a two-year term, but may serve longer if requested to do so by their appointing Supervisor.
The commissioners, as recognized leaders within the public service, corporate, legal and academic segments of society, bring a uniquely focused perspective to the Commission's review and analysis of local government policy, management and operations. This capability is exemplified throughout the history of the Commission by the background and experience of its members. The backgrounds of the present and past Commission chairs can be reviewed at the link below.

Capitalizing on their experience in these diverse backgrounds, the commissioners are able to provide local government with a distinctive and valuable advisory resource, while acting as a vital bridge between local government and its citizens.
Contact Us
Kenneth Hahn Hall of Administration
500 West Temple Street, Suite 163

Los Angeles, CA 90012
Phone: (213) 974-1491

Fax: (213) 620-1437